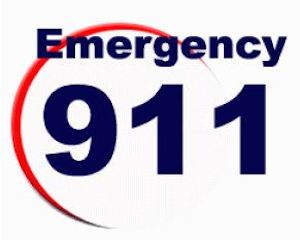 Let us get our position out on the table right away: Absolutely not! It's just not right to tax financially struggling Americans for services they may never use. Not in Alabama. Not in any state.
There's an old adage that says, "Politics make strange bedfellows" and this issue proves how true it is. FreeGovernmentCellPhones.net is joined in its opinion by traditionally conservative groups like the Grange and the Alabama Tea Party, and traditionally liberal groups such as the Alliance for Generational Equity, Consumer Action Partnership, and Consumer Action Association of Alabama.
A little background may be in order and BroadcastingCable.com lays the issue out perfectly:
In a letter to Alabama governor Robert Bentley, they ask him to repeal the decision by Alabama's 911 Board to apply the E-911 tax to participants in the FCC's wireless Lifeline program. They also complain that the E-911 fee is being increased from $1.60 to $1.75 per month.

The board voted to increase the fee and pointed out that "a monthly statewide 911 service charge is imposed and collected on each active voice communications service connection in Alabama that is technically capable of accessing a 911 system."
We see zero logic in taxing people who need government assistance to get the products that will be taxed. The Alabama group agrees.
"We believe," they said, "that Lifeline customers who receive support, landline or wireless at no cost, should not be required to pay E-911 fees."
"While we fully support the critical work of Alabama's emergency first responders," they continued, "funding for such services should not come on the backs of its neediest residents."
The new tax is scheduled to go into effect on August 1 and it's a whopper — 19% on top of the $9.25 per month federal Lifeline subsidy per account.
What is E-911?
Do not mistake E-911 for the regular 911 service to which you have become so accustomed.
The first thing you need to know is that the "E" in E-911 stands for "enhanced". And here's what that means:
With traditional 911, the emergency responder was immediately shown the exact address of the landline that was calling in the emergency. The old system could not, however, pinpoint the exact location of cell calls because they were not tied to specific addresses. The new, enhanced 911 system will solve that problem and tell emergency responders the physical location of the cell phone that is calling in the problem.
E-911 is a tremendous advance that goes a long way toward solving a big problem for emergency responders. It will undoubtedly pay for itself many times over by helping them arrive on the scene more quickly and, therefore, saving many lives.
But to ask those who can't afford to pay for the phones on which they call E-911 to pay a monthly tax to pay for services they may never use is absurd.
Oddly enough, the 911 system originated in Alabama back in 1968 and Senator Rankin Fite etched his name in the record books by making the first 911 call in the United States.
We sincerely urge the Alabama legislature and its regulators to recognize this rich history, and to amend and eliminate this misguided tax on those who can least afford it.
Source: BroadcastingCable.com